"Team No Sleep" 
"No days off"
"I'm out here grinding"
"It's a hustle, right?"
When I was in my teens and early 20's, I rarely took time off – from anything and for anyone. Whether I was in school, mowing my yard (I don't have any brothers and my parents allowed that to be my first job), or was a shift leader at Subway – I was constantly moving. I worked on my birthdays, had to just send "one more email" on holidays, and always handled logistics while others slept. To a certain extent, I'm still that way.
Don't get me wrong. Most of the time I worked because I loved what I did almost as much as I love completed check lists. Even managing this blog has me absolutely excited because I get to talk directly to 100+ of you all (heeey!). Yet, each keystroke is still work, and my work ethic is strong.
However, over the years I have slowly developed a rest ethic. Not just because I really love sleep, but because I learned that if I'm not taking time to enjoy what I am building, then there is no point in building it.
Remember, whatever has your full attention is what controls you.
Constraints and discipline are necessary, but when you work extremely hard, you have to include some rest and relaxation in there as well. Keep in mind that the hustle is only for a season. You have to learn how to sustain and you can't do that if you're maxed out ALL THE TIME.
I'm sending out this e-blast today instead of tomorrow because I hope to encourage you to enjoy your Memorial Day. Go to a BBQ, listen to music, and remember those who perished in the fight so that we can enjoy our freedom. Send this to a friend and remind them to just chill, bro.
Now, if you'll excuse me…I'm going to get back to watching Coming To America.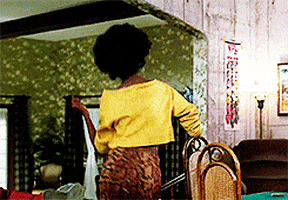 See you next Monday,
#iSpeakLife
Each week, owner of MOXIE Nashville Vannesia Darby sends you a little pep talk to kick off your week. Subscribe today and instantly receive a free copy of Hustle Season.
Get a little pep in your step.